Jax Samugen

Bio Profile
Full Name
Jackin Samugen
Titles
Gender
Male
Age
3
Date of Birth
Unknown
Species
Samugen Class Ubersoldaten
Homeworld
Pantheos
Blood Type
Universal Ubersoldaten
Height
6 feet 4 inches
Weight
325 lbs
Family
Not Applicable
Service Record
Rank
Doctor
Affiliation

Samugen Commandos
Corinthen
Pantheon Renegades

Specialisms
Skill Profile
Fighting Styles
Krav Maga Master
Combat Proficiency
Master Marksman
Supplementary Skills
Master Tactician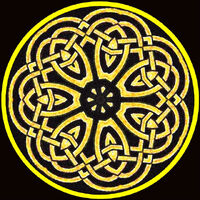 Introduction
Jax is the defacto leader and doctor of the Samugen Commando forces of Pantheos. He is the first of the Samugen Commandos to appear before The Doctor. He resucued The Doctor and the regular Pantheos troops from a Maagel Genobeast who'd been launched in an attempt to breach Corinthiar's Aegis Zone.
Produced as part of Project Pantheon, Jax and his fellow Samugen (named after their creator Dr Alacratous Samugen lit. Readiness is Infinite)
Appearance
Despite only being 3 years old, Jax has the looks of a man in his prime of life. He is a taller than the average male of Pantheos, standing at 6 feet 4 inches. Posessing a lean and muscular frame, from a combination of regular combat and intense training, Jax is considerably stronger than the average human.
He is the only Samugen whose genes are derived from Achilianus (known for being one of the greatest thinkers of his age). An anomalous dominant gene derived from Achilianus's genetic make up that causes Jax to have the same snow white hair that Achilianus did.