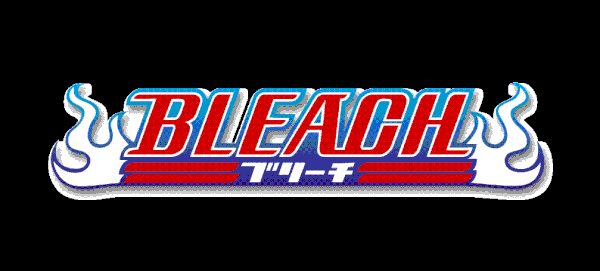 Valentina Oihane

Meaning
Brave Of The Forest
Kanji
森の勇敢な
Romanji
Mori no yūkan'na

General Information

Race
Arrancar
Birthdate
Unknown
Age
Unknown (Physical Age 19)
Gender
Female
Height
5 foot 8 inches
Weight
145 llbs
Eye Colour
Black
Hair Colour
Black/White
Blood Type
N/A

Professional Information

Affiliation
Vandenreich
Previous Affiliation
Oihane Fraccion
Team
Stern Ritter W team
Previous Team
Jagdarmee of Hueco Mundo
Partner
Jurgen Koeningmann
Previous Partner
Oihane Fraccion
Base of Operations
Hueco Mundo

Personal Information

Marital Status
Single
Status
Deceased

Quincy Abilities

Spirit Bow Name
Not Obtained Yet
Signature Gintō Skill
Not Obtained Yet

Arrancar Abilities

Resurrección Name
Unknown
Resurrección Power
Unknown
Introduction
Valentina was originally a low level Hollow, who rose in power to the level of Vasto Lorde. She grew from the level of Hollow to Gillian, from Gillian to Adjuchas, from Adjuchas to Vasto Lorde. Her ability to absorb the most useful traits of those she devoured fueling her changes making her evolve into ever more powerful forms.
Once she reached the level of Vasto Lorde and had begun building her fraccion, she came across a group of what she had assumed to be Shinigami. In fact they were a group of mod souls, that had escaped form the Shinigami Research and Development Institute in Regai form. They had been constituted in Regai in order to have tests performed upon them in order to develop more effective Gikon. The research assistant in charge of restraining the Mod Souls had failed to do his job properly and the Mod Souls escaped, running to the real world through the a private noble family Senkeimon. Thus for a time they became untraceable and by the time it was discovered it was too late to stop them from escaping to the real world. The Shinigami pursued them to the real world and so the Mod Souls were forced to flee again, this time through a garganta. The garganta being created by hollows drawn to the spike in spiritual pressure in the area, the Shinigami were unable to follow them through tko Hueco Mundo.
Upon arriving in Hueco Mundo the Mod Souls came across a group of hollows in the centre of which was Valentina, already at the level of Vasto Lorde. She quickly consumed the Mod Souls and their Shinigami like powers. Valentina's ability to absorb traits from her victims caused her to take in the Shinigami like abilities of her prey. These powers caused a transformation turning her into a true Arrancar.
She and Jurgen met not long after her transformation into an Arrancar. She was being attacked by several Vasto Lorde level Hollows, who banded together after growing fearful her dominance of the area. Jurgen had never seen or heard of an Arrancar before and the size of Valentina's post Arrancar mask was very innocuous, it being a set of hair clips. As such Jurgen merely saw a girl a human looking girl with a sword being attacked by many powerful Hollows.
Jurgen's surprise attack and the counter attack launched by Valentina scattered the attacking Vasto Lorde. Having been driven away, the Vasto Lorde decided to stay back as the combination of facing 'The White Wraith' and a Vasto Lorde level Arrancar together was too fearsome.
A short time after their first meeting, Jurgen discovers that she in fact a form of hollow he has not come across before. However as she seems to merely consume other Hollows in Hueco Mundo he comes to see her as a kindred spirit and the two become partners.
Appearance
Personality
Allies
Hollows
Bount
Humans
Shinigami
Quincy
Enemies
Hollows
Bount
Humans
Shinigami
Quincy
Equipment
Bankai Capture Device
The Bankai Capture Device.
Powers & Abilities
Skills
Master Swordsman
Average Marksman
Adept Tactician
Natural Abilities
Immense Spiritual Energy
Mildly Intelligent
Arrancar Abilities
This is an Espada level technique and is performed by mixing an Arrancar's own blood with the Cero. The result is a Cero with much greater attack power and speed and a change of color unique to the Arrancar. It is many times more powerful than a normal Cero, capable of disturbing the fabric of space. Upon release, it seems to spin like a razor as it compresses and decompresses due to the sheer speed and raw power.
Cero Propagación
This is Valentina's own cero technique that divides and propagates as it travels towards the target.
Quincy Abilities
Quincy Weapon Abilities
Spirit Weapon
A Quincy combines the Reishi in the atmosphere and the power of their Quincy Cross in order to form a weapon. Spirit Weapons, like Zanpakutō, are also capable of harming Hollows, which was their intended purpose. However, Spirit Weapons completely destroys Hollows rather than purifying them. The only thing that limits the power of a Quincy's Spirit Weapon is the Quincy's own stamina and spiritual power.
Heilig Pfeil
Heilig Pfeil (神聖滅矢 (ハイリッヒ・ブファイル), Hairihhi Bufairu; German for "Holy Arrows", Japanese for "Sacred Destruction Arrows")is technique that gathers reishi in the Quincy's Spirit Weapon and then fires it in the form of an arrow. These arrows vary in strength from Quincy to Quincy.
Bankai Collection
History
Pre-Partnership
Joining The Vandenreich
Jagdarmee of Hueco Mundo
Stern Ritter
Plot
Character Design
Trivia
Quotes
Ad blocker interference detected!
Wikia is a free-to-use site that makes money from advertising. We have a modified experience for viewers using ad blockers

Wikia is not accessible if you've made further modifications. Remove the custom ad blocker rule(s) and the page will load as expected.